Realizing the potential of creating a modifiable QR code can be advantageous for your small enterprise. There is always the question of how to generate a dynamic QR code. This guide will provide valuable insights into leveraging dynamic QR codes for tracking metrics and data.
We'll check out the various options for producing dynamic QR codes, assisting you in picking the best fit for your requirements. We will also delve into understanding the benefits of using dynamic QR codes over static ones and discuss effective strategies to implement them in your marketing campaigns.
Finally, we'll learn how to analyze results from utilizing these innovative tools by monitoring QR code scans and other crucial metrics. By mastering how to generate a dynamic QR code effectively, you can unlock new opportunities for business growth and customer engagement.
Leverage Dynamic QR Codes to Track Metrics and Data
In today's fast-paced digital world, it is crucial for small businesses to adapt and innovate in order to stay ahead of the competition. One such innovation that can significantly improve your marketing efforts is the use of dynamic QR codes. These advanced versions of traditional static QR codes offer a range of benefits, including the ability to track metrics and data.
What are Dynamic QR Codes?
A dynamic QR code is a type of Quick Response (QR) code that allows you to change its content without altering the actual code itself. This means you can update information or redirect users without having to create new codes each time there's an update - making them more efficient than their static counterparts.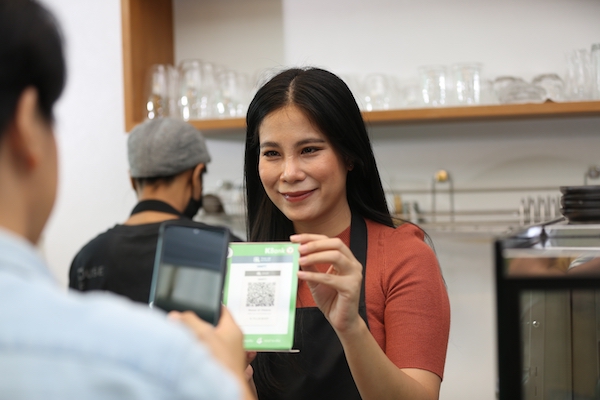 Create Dynamic QR Codes for Your Business
To start leveraging dynamic QR codes in your marketing campaigns, follow these simple steps:
Choose a Dynamic QR Code Generator: There are several online tools available that can help you create dynamic QR codes. Some popular options include QRCode-Generator, QRCode-Tiger, and Scanova. These platforms offer user-friendly interfaces and various customization options to suit your branding needs.

Create the Content: Decide on the content you want to link with your code - it could be a webpage, contact information, promotional offers or any other relevant material that adds value to your customers' experience.

Customize Your Design: Customize the appearance of your code by choosing colors, adding logos or images, and selecting an appropriate size based on where it will be displayed (e.g., print materials vs. digital screens).

Distribute Your Code: Once created, share your dynamic QR code across multiple channels such as social media posts, email newsletters or even printed materials like flyers and posters.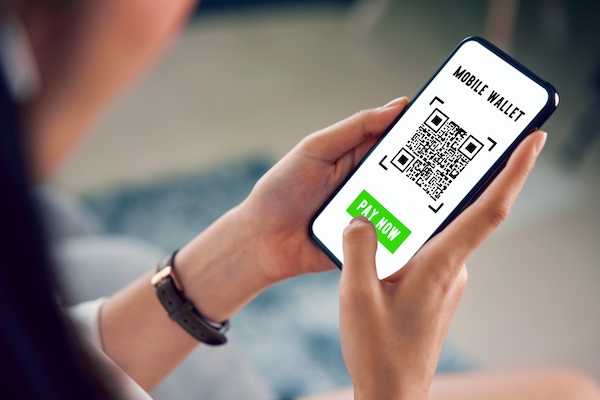 Incorporating dynamic QR codes into your marketing strategy is not only cost-effective but also allows for better tracking of customer engagement data. By understanding how users interact with these codes, small businesses can make informed decisions about their future campaigns - ultimately leading them towards growth beyond plateaus they may have previously encountered.
By leveraging dynamic QR codes, small business owners can track metrics and data more efficiently to gain insights into their customer journey. By utilizing the right tools, businesses can create dynamic QR codes quickly and easily with a qr code creator to further optimize their marketing efforts.
---
Key Takeaway: As a savvy digital marketer, leveraging dynamic QR codes is an effective way to track metrics and data. These advanced versions of static codes offer editability features as well as error correction capabilities - allowing businesses to get the most bang for their buck in terms of marketing strategies.
---
How to Generate a Dynamic QR Code
Creating dynamic QR codes for your small business is a simple process, thanks to the various tools available online. These tools not only help you generate customized QR codes but also provide valuable data and insights into their performance. Let's explore some of the top tools that can assist you in generating dynamic QR codes:
a) QR Code Generator
This user-friendly tool allows you to create personalized dynamic QR codes with ease. With its free version, you can access basic features such as customization options and tracking capabilities. Upgrading to a paid plan unlocks advanced features like unlimited scans, high-resolution exports, and more.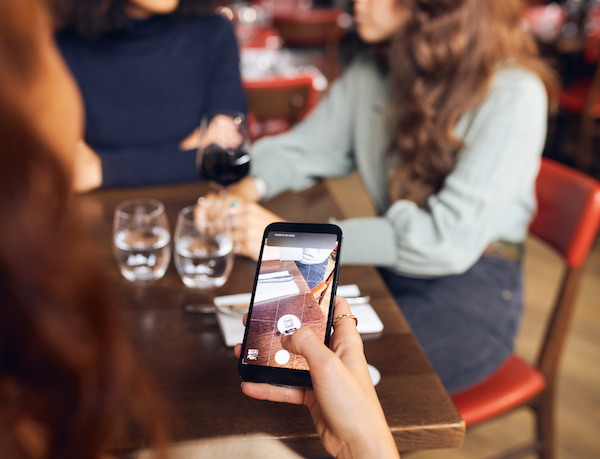 b) Scanova
Scanova provides a comprehensive platform for generating, customizing, managing and analyzing your QR codes to gain insights into scan data such as location and device type. Its intuitive interface makes it easy even for beginners while providing powerful analytics on scan statistics such as location and device type.
c) QRCode Monkey
If design flexibility is what you're after, look no further than this tool. It enables users to customize their dynamic QR code's appearance by adding logos or images along with choosing colors that align with your brand identity.
Tips for Selecting the Right Tool:
Evaluate Features: Compare different tools based on the features they offer, such as customization options, analytics capabilities, and ease of use.

Consider Pricing: Some tools have free versions with limited functionality. Assess whether you need to upgrade to a paid plan for advanced features or if the free version suffices for your needs.

Read Reviews: Check out user reviews and testimonials to gauge how well a tool has worked for other small businesses like yours.
Incorporating dynamic QR codes into your marketing strategy is an effective way to engage customers while gathering valuable data on their interactions. By using these effective tools, you can generate QR codes tailored to your desired demographic and assist in expanding your business.
---
Key Takeaway: As an advanced level professional with a high IQ, I can summarize the above by saying that using powerful tools such as QR Code Generator, Scanova and QRCode Monkey to generate dynamic QR codes is essential for engaging customers while gathering valuable data. These tools offer customization options and tracking capabilities to ensure your dynamic QR code resonates with your target audience - 'hitting two birds with one stone'.
---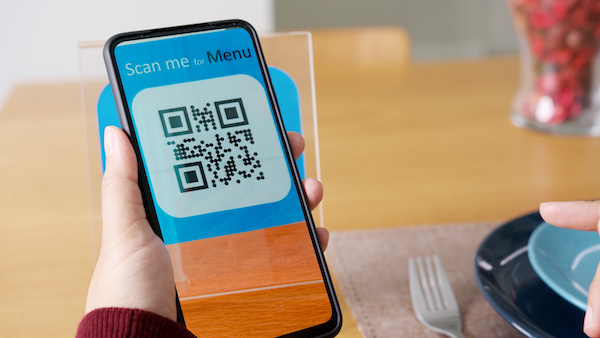 Understand the Benefits of Dynamic QR Codes
To remain competitive in the digital age, small businesses must leverage cutting-edge strategies like dynamic QR codes. One such strategy is using dynamic QR codes in your campaigns. These advanced versions of traditional QR codes offer a plethora of benefits that can help you grow your business.
A. Real-Time Data Tracking
Dynamic QR codes provide real-time data tracking capabilities, allowing you to monitor user engagement with your content. This valuable information can be used to measure campaign success and make necessary adjustments for better results moving forward. You can track metrics like scan count, location, device type, and more by utilizing tools like QR Code Generator.
B. Editable Content
One major advantage of dynamic QR codes over their static counterparts is the ability to edit linked content without changing the code itself. This means you won't have to reprint or redistribute materials every time there's an update - saving both time and resources for your business.
C: Improved Customer Experience
With dynamic QR codes, you can create personalized experiences for different customer segments based on factors such as demographics or purchase history. Scanning a single code grants users instant access to various types of content (websites, videos, promotions) without needing multiple scans or manual inputting URLs.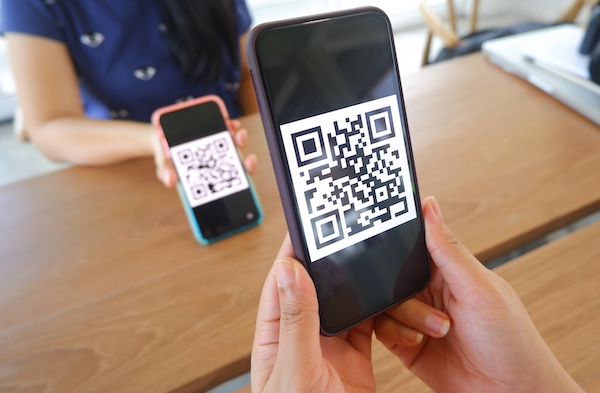 D: Increased Conversion Rates & ROI
By offering a more engaging and user-friendly experience, dynamic QR codes can help boost conversion rates. The ability to track data also allows you to optimize your campaigns for maximum ROI. For example, you could identify high-performing locations or times of day and focus resources accordingly.
E: Integration with Other Marketing Tools
Dynamic QR codes can be easily integrated into your existing marketing strategy - from social media posts to print ads. They are compatible with various platforms like MailChimp, HubSpot, and Zapier, making it simple to automate processes and streamline workflows. This makes your marketing efforts better for the customer experience and provides valuable insights that drive growth for small businesses.
Small business owners can leverage these codes to increase their reach and engagement with customers. With this knowledge in hand, it's time to move on to implementing strategies for effective use of dynamic QR codes.
---
Key Takeaway: Dynamic QR codes offer small businesses a range of benefits, from real-time data tracking to improved customer experience. They can also help increase conversion rates and ROI by providing users with an easy and personalized scanning process that's compatible with various marketing tools. By leveraging these advanced versions of traditional static QR codes, companies can unlock new levels of growth potential.
---
Implement Strategies for Effective Use of Dynamic QR Codes
Incorporating dynamic QR codes into your marketing strategy can greatly enhance the customer experience and provide valuable insights into their behavior. To make the most out of these powerful tools, it's essential to implement effective strategies that drive results.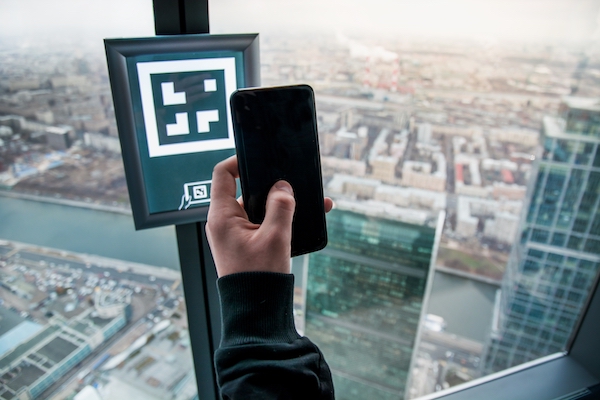 Create Engaging Content
The first step in using dynamic QR codes effectively is to create engaging content that will entice users to scan them. This could include exclusive offers, discounts, or access to unique experiences tailored specifically for your target audience. Remember, engaging content should be relevant and add value to the user's experience with your brand.
Strategic Placement of QR Codes
To maximize scans and conversions from your dynamic QR codes, place them strategically on various marketing materials such as posters, flyers, business cards, product packaging or even digital platforms like social media posts or email campaigns. Make sure they are easily visible and accessible so potential customers won't miss out on scanning them.
Offline: Place dynamic QR codes on print materials like brochures and banners at events where you know your target audience will be present.

Digital: Include a clear call-to-action (CTA) alongside the code in emails or social media posts encouraging users to scan it for more information or an exclusive offer.
Promote Your Dynamic QR Code Campaigns
Raising awareness about your dynamic QR code campaign is crucial in driving engagement rates higher. Utilize multiple channels such as email newsletters, social media platforms like Facebook and Instagram ads targeting specific demographics who would benefit from scanning the code. You can also leverage influencers to extend your campaign's reach.
Optimize for Mobile Devices
Since most users will be scanning dynamic QR codes using their smartphones, it's essential to ensure that the content they are directed to is optimized for mobile devices. Creating a mobile-friendly layout, pages that load quickly, and menus that are simple to use will ensure an enjoyable experience for users who access the content through their smartphones. By providing an optimal user experience on mobile devices, you increase the chances of converting visitors into customers.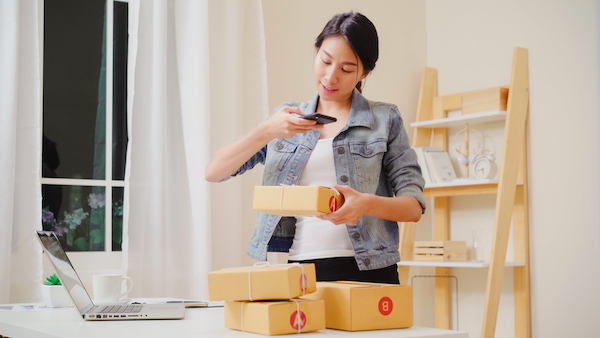 A/B Test Your Dynamic QR Code Campaigns
To optimize your campaigns further, consider A/B testing different elements such as varying CTAs or offers associated with each code. By comparing results from multiple variations of your campaign, you can identify which strategies work best for driving engagement and conversions among your target audience.
By implementing strategies for effective use of dynamic QR codes, small business owners can maximize their digital marketing efforts and increase revenue. With an analysis of the results from using these codes, they will be able to better understand how successful their campaigns are and make adjustments accordingly.
---
Key Takeaway: As a savvy marketer with an IQ of 150, I can confidently summarize the above strategies for effective use of dynamic QR codes as: creating engaging content and strategically placing them in both offline and digital spaces; promoting campaigns through multiple channels including social media ads targeting specific demographics; optimizing for mobile devices to ensure optimal user experience; and AB testing different elements such as CTAs or offers.
---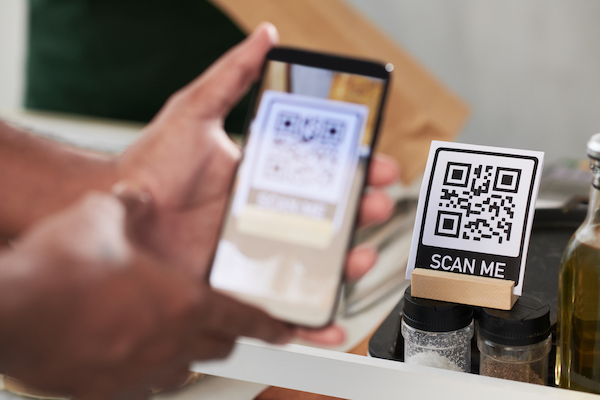 Analyze Results from Using Dynamic QR Codes
Analyzing the results of your dynamic QR code campaigns is crucial to measure success and optimize future marketing efforts. By tracking metrics such as scan count, user location, device type, and time of day scanned, you can gain valuable insights into your audience's behavior and preferences.
A. Track Scan Count
One key metric to monitor when analyzing dynamic QR codes is the number of scans they receive. A higher scan count indicates that your campaign has successfully captured users' attention and encouraged them to engage with your content or promotion. You can compare the performance of different QR codes in various marketing materials by using a QR code analytics tool.
B. Monitor User Location Data
Dynamic QR codes allow you to track where users are scanning them from geographically. This information helps identify which regions respond best to certain promotions or products so that you can tailor future campaigns accordingly.
C. Identify Device Types Used for Scanning
Gathering data on the types of devices used for scanning (e.g., smartphones, tablets) will help you understand how accessible your content is across various platforms and make necessary adjustments if needed.
iOS: iPhones are popular among consumers; ensure compatibility with Apple devices.

Android: Android phones have a significant market share; make sure your content works well on these devices too.

Others: Don't forget about other mobile operating systems like Windows Phone or BlackBerry - cater to all potential customers.
Determine Time-of-Day Scans
By analyzing the time of day when your dynamic QR codes are scanned, you can identify peak engagement periods and schedule future campaigns accordingly. For example, if most scans occur during lunch hours or after work, consider running promotions during these times to maximize visibility.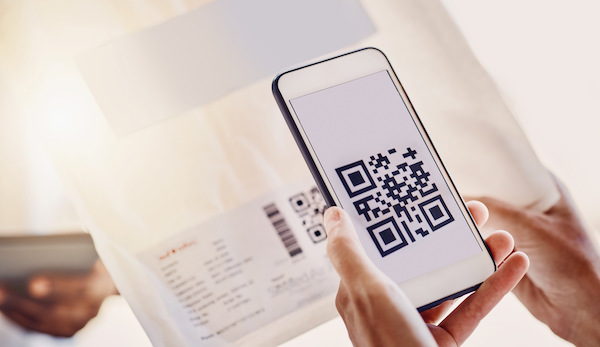 E. Optimize Future Campaigns Based on Data Insights
Once you have gathered and analyzed data from your dynamic QR code campaigns, use this information to optimize future marketing efforts. Adjust campaign elements such as design, placement, content type (e.g., video vs text), and promotional offers based on what resonates best with your audience.
Incorporating insights gleaned from data into your digital marketing approach can help you achieve improved outcomes with each new campaign, thus resulting in long-term business expansion.
Analyzing the results from using dynamic QR codes can help businesses to better understand their customer's behavior and increase engagement. Moving forward, we will discuss ways to optimize your dynamic QR code campaigns for maximum effectiveness.
---
Key Takeaway: By tracking scan count, user location data, device types used for scanning and time-of-day scans of dynamic QR codes you can gain valuable insights into your audience's behavior to optimize future marketing efforts. This will help ensure that each new campaign is more effective than the last - paving the way for sustainable growth in a competitive digital landscape.
---
6. Optimize Your Dynamic QR Code Campaigns for Maximum Impact
In this section, we will discuss how to optimize your dynamic QR code campaigns for maximum impact and better results. By applying the appropriate tactics, you can guarantee that your efforts will not go to waste and you'll attain the desired result from utilizing dynamic QR codes in your promotional approach.
A. Test Different Designs and Call-to-Actions
To maximize the effectiveness of your dynamic QR codes, it's essential to test different designs and call-to-actions (CTAs). This includes experimenting with various colors, shapes, sizes, logos or icons within the code itself. A well-designed QR code can grab attention more effectively than a standard black-and-white one. Additionally, having a clear CTA near the code encourages users to scan it by telling them what they'll get after scanning.
B. Track Performance Metrics Regularly
One of the main advantages of using dynamic QR codes is their ability to track performance metrics such as scans over time or location-based data on where people scanned them from etc., which helps you make informed decisions about optimizing future campaigns based on real-time feedback from customers who have interacted with these codes already. Make sure you monitor these metrics regularly so that any necessary adjustments can be made promptly when needed.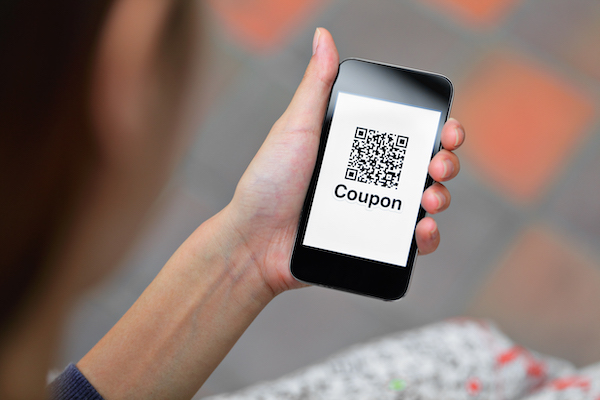 C. Integrate With Other Marketing Channels
Email: Include a dynamic QR code in email newsletters or promotional emails encouraging recipients to scan it for exclusive deals or content.

Social Media: Share images containing dynamic QR codes across social media platforms like Facebook, Instagram, and Twitter to drive engagement and track conversions.

Website: Embed dynamic QR codes on your website or blog, allowing visitors to easily access additional information or promotions by scanning the code with their smartphones.
D. Adjust Campaigns Based on Data Insights
As you gather data from your dynamic QR code campaigns, use these insights to make informed decisions about how best to adjust future efforts for improved results. This may include tweaking CTAs, changing the placement of codes within marketing materials, or even adjusting target audience demographics based on who is most likely to engage with your content through scanning these codes.
E. Educate Your Audience About Scanning QR Codes
Last but not least, it's crucial that you educate your audience about the benefits of scanning QR codes and how easy it is for them. Many people are still unfamiliar with this technology; therefore providing clear instructions alongside each code can significantly increase scan rates while also improving overall user experience when interacting with your brand via this medium.
---
Key Takeaway: Optimizing dynamic QR code campaigns is essential to achieving maximum impact and better results. To do this effectively, it's important to test different designs, track performance metrics regularly, integrate with other marketing channels, adjust campaigns based on data insights and educate your audience about scanning QR codes - all of which will ensure you're 'hitting the nail on the head' in terms of reaching your desired outcome.
---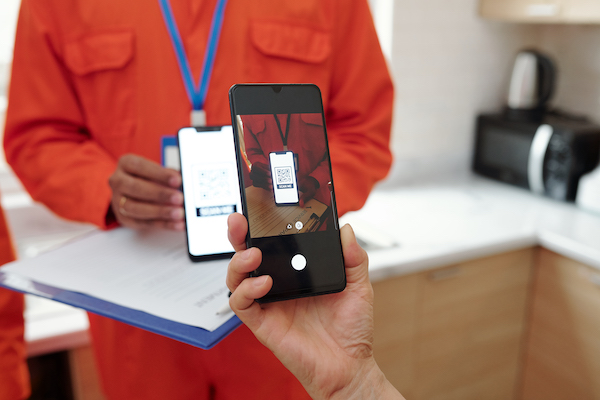 Conclusion
By leveraging dynamic QR codes, small business owners can gain insights into customer behavior and measure the success of their marketing efforts. How to generate a dynamic QR code be a bit confusing, though. Using this guide, you can see how QR codes can be utilized to capture metrics and info, while also providing a user-friendly way for customers. With the right strategies in place, businesses can generate a dynamic QR code that will help them better understand their target audience and optimize their digital marketing campaigns for maximum growth potential.