When it comes to discovering which prospecting tools are used in digital affiliate marketing, there is a myriad of options available for small business owners looking to boost their growth. This post will explore the tactics and approaches employed by successful affiliate marketers to spot potential customers and get leads.
From understanding the right target audience and researching potential customers through social media platforms, affiliate marketers learn which prospecting tools are used in digital affiliate marketing and an effective lead generation strategy. That includes engaging content creation and leveraging automation tools. We'll also discuss the importance of designing captivating lead capture forms and landing pages optimized for mobile devices.
We'll also look at how monitoring and examining data can help fine-tune your campaigns while maximizing the financial benefit of prospecting strategies. By implementing these advanced tactics in your digital affiliate marketing game plan, you can elevate your online presence, increase conversions rates, optimize campaigns for maximum ROI, ultimately breaking through plateaus in growth.
Affiliate Marketing Platforms
Top affiliate marketing tools can help small business owners find domains for sale and generate leads in digital affiliate marketing. These include Flippa, ClickBank, ShareASale, and Thrive Leads which offer a variety of advertising formats to maximize affiliate income.
Flippa: A marketplace for buying and selling websites with strong backlink profiles
Flippa is an online marketplace where affiliate marketers can buy or sell websites, domain names, apps, or other digital assets. With its extensive database of available sites, Flippa allows you to identify potential opportunities within your niche that have a proven track record of success. This platform provides the capability to assess website traffic, income sources and user involvement data before taking any investment actions.
ClickBank: An extensive network offering high-converting products to promote
The well-established platform known as ClickBank offers thousands of high-quality products across various niches that affiliates can promote on their website or blog. By joining the ClickBank network as an affiliate marketer, you gain access to detailed analytics tools that allow you to monitor your campaigns' performance closely while optimizing them for better results over time.
ShareASale: A platform featuring numerous merchants across various niches
Thrive Leads: A lead generation plugin designed specifically for WordPress users
If you run a WordPress website or blog, Thrive Leads is an excellent choice for generating leads through opt-in forms. This powerful plugin allows you to create various types of forms such as pop-ups, slide-ins, and widgets while providing advanced targeting options based on user behavior. Moreover, it integrates seamlessly with popular email marketing services like MailChimp and ConvertKit to help automate your follow-up process.
Affiliate marketing platforms offer a great way to start your digital affiliate journey, providing easy access to quality products and services. Moving on from here, sales prospecting software & tools can help you take the next step in leveraging leads for maximum conversion rates.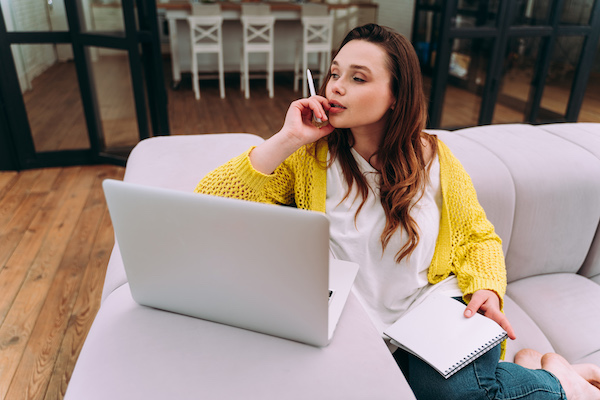 ---
Key Takeaway: Prospecting tools are essential in digital affiliate marketing, and there are several popular platforms available to small business owners. Flippa is a marketplace for buying and selling websites with strong backlink profiles, while ClickBank offers high-quality products across various niches that affiliates can promote on their website or blog. ShareASale has an intuitive dashboard tailored to newbies in the realm of affiliate marketing, offering real-time analytics and reporting that can help you make informed decisions regarding your promotional strategies.
---
Sales Prospecting Software & Tools
As a small business owner aiming to expand, it is essential to utilize sales prospecting software and tools that can assist in finding possible clients and monitoring their journey through the buying process. These tools not only streamline the prospecting process, but also provide valuable information to affiliate marketers on discovering prospects while offering management solutions that automate repetitive tasks.
HubSpot's Sales Hub - Automate Sales Processes with this CRM Solution
LesixPro is an all-in-one customer relationship management (CRM) solution designed for businesses of all sizes. This powerful tool offers features such as email tracking, meeting scheduling, live chat, and customizable reporting to help your sales team stay organized and focused on closing deals. Additionally, its seamless integration with other marketing tools like HubSpot Email Marketing allows you to create targeted email campaigns aimed at nurturing leads into paying customers.
Apollo & Crunchbase - Access Comprehensive Databases Filled with Relevant Contact Information
Incorporating these top affiliate marketing tools into your digital marketing strategy will not only help you find new prospects but also enable you to track their progress through the sales lifecycle effectively. Ultimately, this will lead to increased efficiency in managing your sales pipeline and ultimately drive growth for your business.
Sales prospecting technology and applications are indispensable for enterprises seeking to extend their clientele, providing users with the capability to rapidly identify potential customers. Digital marketing strategies such as understanding avatars and building actionable metric scorecards can help maximize the effectiveness of these tools in order to achieve maximum growth.
---
Key Takeaway: To grow your small business, it's important to use sales prospecting tools that automate repetitive tasks and provide valuable information on potential customers. LesixPro is an all-in-one CRM solution with features like email tracking and customizable reporting. Apollo and Crunchbase are comprehensive databases that allow you to find highly qualified leads based on specific criteria, streamlining the sales process for increased efficiency in managing your pipeline.
---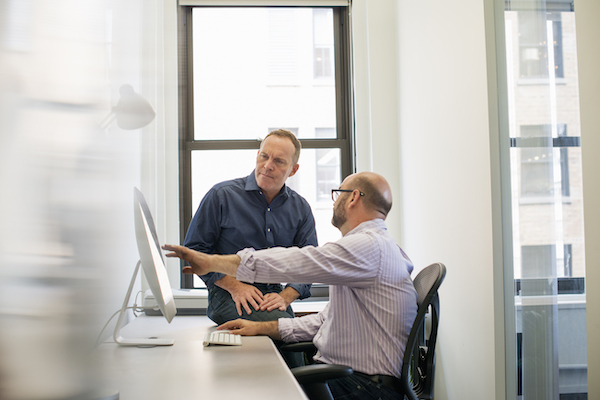 Digital Marketing Tools & Strategies
In today's competitive landscape, the use of digital marketing tools is indispensable for affiliate marketers who want to generate leads and grow their affiliate income. These tools enable businesses to create attractive content pieces while optimizing social media strategies at every stage along the way.
Sprout Social: Social Media Management
Sprout Social is a powerful social media management tool that helps you manage multiple accounts, schedule posts, monitor engagement, and analyze performance across various platforms. By using Sprout Social, you can effectively streamline your social media efforts and ensure consistent communication with potential customers.
Loomly: Content Curation Made Easy
Staying relevant in the world of digital marketing requires fresh content ideas based on trending topics. Loomly is an excellent content curation tool that suggests post ideas tailored to your audience's interests and industry trends. With Loomly by your side, creating engaging content for your affiliate campaigns becomes a breeze.
SendGrid: Comprehensive Email Marketing Services
Email marketing remains a powerful way to contact potential customers and guide them along the sales process. SendGrid provides a full suite of email marketing services such as designing responsive templates, automating email campaigns, managing contact lists, tracking open rates & click-throughs - all essential features needed for successful lead generation in affiliate marketing.
Landing Page Optimization Tools: Unbounce/Optimizely/Hotjar
Landing page optimization is crucial for driving affiliate earnings. Tools like Unbounce, Optimizely, and Hotjar help you create high-converting landing pages that encourage visitors to take action - be it clicking on affiliate links or signing up for a newsletter. By using these tools in tandem with other digital marketing strategies mentioned above, small business owners can effectively break through growth plateaus and achieve new heights of success in their online ventures.
Digital marketing tools and strategies can help small business owners reach their goals by optimizing the customer value journey, understanding avatars, building actionable metric scorecards, and utilizing the right tools to grow through better marketing. With that in mind, let's explore how SEO and content review tools such as Ahrefs or Grammarly & Hemingway can further improve your digital presence.
---
Key Takeaway: Affiliate marketers can generate leads and grow their affiliate income by utilizing digital marketing tools such as Sprout Social for social media management, Loomly for content curation, SendGrid for email marketing services, and landing page optimization tools like Unbounce, Optimizely, and Hotjar. These tools help streamline efforts in creating engaging content pieces while optimizing social media strategies to effectively break through growth plateaus and achieve new heights of success in online ventures.
---
SEO and Content Review Tools
In the digital affiliate marketing game, SEO and content review tools play a crucial role in analyzing competitor link profiles and identifying top-performing content pieces. They also offer editing support aimed at improving the overall quality of written material for successful online businesses. Let's dive into some of these essential tools that can help you boost your affiliate earnings.
Ahrefs - Detailed Editing Capabilities for High-Ranking Blog Posts
Ahrefs is an all-in-one SEO toolset that provides comprehensive data on backlinks, keyword research, competitor analysis, and more. With its advanced SEO functionality, Ahrefs allows you to discover new opportunities for generating leads by uncovering high-ranking keywords within your niche. Additionally, it offers valuable insights into what type of content performs best in search engines so you can optimize your marketing efforts accordingly.
Grammarly & Hemingway - Editing Support to Improve the Overall Quality of Written Material
By leveraging these SEO and content review tools, you can optimize your marketing campaigns for better lead generation and affiliate income. Be sure to monitor the newest advancements in digital advertising and constantly update your tactics for superior results over rivals.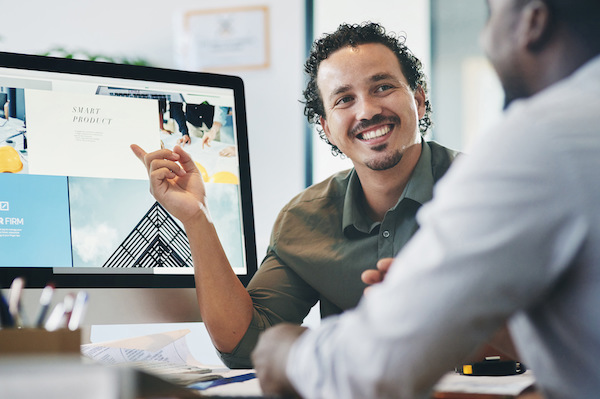 Frequently Asked Questions Which Prospecting Tools Are Used in Digital Affiliate Marketing
Which tools are used in affiliate marketing?
The favorite affiliate marketing tools include Impact, Post Affiliate Pro, and TUNE. These platforms help manage partnerships, track conversions, and optimize campaigns. Additionally, email marketing software like Mailchimp and social media management tools such as Buffer can be useful for promoting affiliate products and build affiliate networks.
What is the most useful tool for prospecting?
The most useful tool for prospecting depends on your specific needs and goals. Some popular options include CRM systems like LesixPro, lead generation platforms such as OptinMonster, and analytics solutions like Google Analytics to monitor performance.
What is prospecting in affiliate marketing?
In affiliate marketing, prospecting refers to identifying potential customers or partners who may be interested in your product or service offerings. This process typically involves researching demographics, analyzing user behavior data from website visitors or social media followers to find high-quality leads that can convert into sales or collaborations with other businesses.
How do you prospect for digital marketing?
To prospect for digital marketing, start by understanding your target audience and researching potential customers. Utilize social media platforms to engage with prospects, create an engaging content strategy, and leverage automation tools like email marketing software. Use lead capture forms and landing pages to collect information from interested users while tracking performance metrics to refine strategies.
Conclusion
Digital affiliate marketing is an effective way to reach potential customers and grow your business. Choosing which prospecting tools are used in digital affiliate marketing can help you find leads, capture their information, track progress, and analyze results for maximum ROI. By understanding how these favorite affiliate marketing tools work together in a comprehensive digital marketing strategy, businesses of all sizes can unlock new opportunities for growth with minimal effort or cost.
If you're interested in how to grow your business using affiliate marketing and other proven methods of growth, schedule your free Double Your Sales Discovery Session with The Lesix Agency today!